* * * SPECIAL OFFER * * *

Find out about the latest news & promotions!
» Fun T-shirts Blog


Browse our shops at Zazzle for more great products!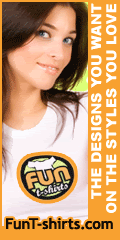 Bridesmaid t-shirts | Maid of Honor t-shirts
Bridesmaids t-shirts, Bridesmaid gifts, Maid of Honor t-shirts, Maid of Honor gifts, Matron of Honor t-shirts & gifts, Junior Bridesmaid tees & gifts, Bridesmaid keepsake jewelry boxes, Bridesmaid hats, buttons, mugs, magnets, & more! For more Bridesmaid & Maid of Honor designs, see our matching Wedding Party T-shirts!



Click on your favorite design to see it featured on our large variety of products!

Gray Text Jr. Bridesmaid
Junior Bridesmaid wedding party T-shirts, hoodies, tote bags, mugs, buttons, and more with gray text and small red hearts.


Sweet Pink Junior Bridesmaid Gifts, T-shirts
Junior Bridesmaid Gifts, T-shirts and Jr. Bridesmaid Tote Bags for young Bridal Attendants in the Wedding Party. Sweet gifts for Junior Bridesmaids. Jr Bridesmaid tees and sweatshirts. Lesruba Designs


Bouquet Bridesmaid
Every bridesmaid needs a bouquet! Dress your bridesmaid in this cute bridesmaid bouquet apparel.
powered by CafePress & cpshop