* * * SPECIAL OFFER * * *

Find out about the latest news & promotions!
» Fun T-shirts Blog


Browse our shops at Zazzle for more great products!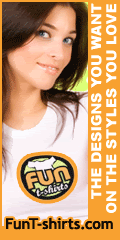 Bridesmaid t-shirts | Maid of Honor t-shirts
Bridesmaids t-shirts, Bridesmaid gifts, Maid of Honor t-shirts, Maid of Honor gifts, Matron of Honor t-shirts & gifts, Junior Bridesmaid tees & gifts, Bridesmaid keepsake jewelry boxes, Bridesmaid hats, buttons, mugs, magnets, & more! For more Bridesmaid & Maid of Honor designs, see our matching Wedding Party T-shirts!



Click on your favorite design to see it featured on our large variety of products!

Gray Text Jr. Bridesmaid
Junior Bridesmaid wedding party T-shirts, hoodies, tote bags, mugs, buttons, and more with gray text and small red hearts.


Bouquet Bridesmaid
Every bridesmaid needs a bouquet! Dress your bridesmaid in this cute bridesmaid bouquet apparel.
powered by CafePress & cpshop