* * * SPECIAL OFFER * * *

Find out about the latest news & promotions!
» Fun T-shirts Blog


Browse our shops at Zazzle for more great products!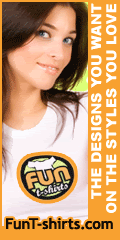 The Office Merchandise | The Office T-shirts
"We're like Friends. I am Chandler, and Joey, and uh, Pam is Rachel, and Dwight is...Kramer."
-- Michael Scott, The Office

Be a part of the Dunder Mifflin Scranton team! We've got official The Office t-shirts, Dwight Schrute t-shirts, Dunder Mifflin t-shirts and more from the award winning TV series, The Office. Click on any design below to view t-shirts and hoodies available featuring that design.

Click on any design below to see it featured on our large variety of products!
powered by CafePress & cpshop