* * * SPECIAL OFFER * * *

Find out about the latest news & promotions!
» Fun T-shirts Blog


Browse our shops at Zazzle for more great products!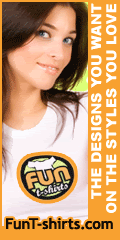 Snoopy T-shirts | Peanuts Merchandise
Snoopy and Peanuts Kid's T-shirts and merchandise. If you love Snoopy and the Peanuts gang, you've come to the right place. Check our official Snoopy kid's T-shirts, plus other fun gear. Find everything from Charlie Brown kid's hoodies and Woodstock infant bodysuits to Lucy baby bibs,Linus tote bags, Schroeder posters and more. As well as Snoopy gifts for kids, also find great gifts for boyfriends and gifts for girlfriends.Because nothing says "I love you" like a Snoopy or Peanuts T-shirt or hoodie.

Click on any design below to see it featured on our large variety of products!
powered by CafePress & cpshop